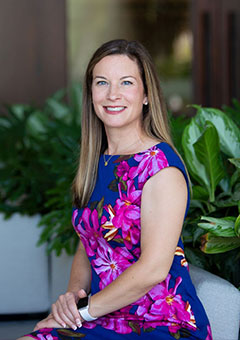 Real estate agent Cheryl Vilardi is a valued part of our Naples office who brings years of customer service experience, a strong work ethic, and expert communication skills to her profession. Her honesty and integrity are top-notch, but her knowledge of the real estate market and the local neighbors makes her stand out. When working with her clients, Cheryl is responsive and constantly communicates to ensure that all concerns are addressed and that each transaction is smooth and stress-free.

Cheryl's real estate philosophy is that great service is rooted in trust and building relationships with the people she works with. She wants her clients to feel comfortable throughout the transaction and does everything she can to help them feel confident throughout this life-changing process. Cheryl works in all communities, from Naples to Cape Coral, and is open to working with any type of property in all price ranges. She provides comprehensive services to buyers and sellers, including property listing, sales and marketing, market analysis, and negotiation of contracts and terms. Buyers have especially appreciated Cheryl's unique knack for finding them the perfect home. She has always had a passion for customer service, and the level of care she provides is enjoyed by all who work with her.

Originally from Phoenix, Cheryl spent much of her adult life in Michigan and New York before moving to StoneCreek in Naples with her family. She enjoys being with her two daughters, playing Pickleball, and cooking in her spare time.


National Association of Realtors
Naples Area Board of Realtors
Artis Naples Ambassador