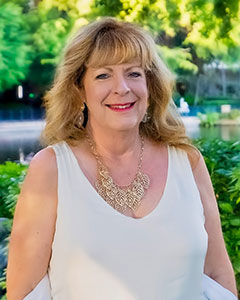 Deborah Potok is an accomplished real estate agent in our Naples office with a reputation for providing top-notch customer service. She knows that whether you're buying or selling, this is a massive decision in someone's life, and that's why she makes sure to always conduct herself with honesty and integrity. A member of the award-winning Skotak Team, Deborah and her colleagues are known for their open communication, efficiency, and easy accessibility. Above all else, Deborah endeavors to make the buying or selling experience great, regardless of the challenges that may arise during a transaction.

Deborah works in any price range and believes every transaction is worthwhile as long as she helps her clients get where they want to be. Her specialty areas are Estero, Fort Myers, Bonita, and Naples. From gated to non-gated communities, single-family homes, villas, and condos, Deborah is prepared to unearth all of the data possible to get her clients a home they are comfortable in. Deborah is a great listener, so even if you're having trouble describing your perfect home, she can read between the lines to find the best options. She is a firm believer in working hard and uses her considerable resources to deliver an optimum experience to her clients.

A native of Ann Arbor, Michigan, Deborah spent over 30 years as an IT professional for Chrysler Financial before launching her real estate career. Deborah and her husband Marty live in Estero with her two adorable pups. An RV enthusiast who loves to travel, she is an active supporter and choir member at her church.


National Association of Realtors
Naples Area Board of Realtors