ABOUT NICOLE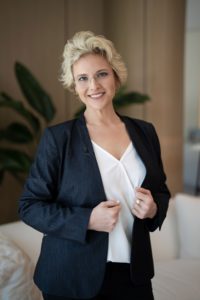 Nicole, a Chicago native, relocated to Sanibel in 2002, where she was active with The Sanibel Captiva Conservation Foundation. She has earned real-life knowledge in leadership, customer service, sales, marketing, and analytics, having had a more than casual interest in real estate and investing for over twenty-five years.

Nicole has spent her life working and traveling worldwide, from decades in the medical field to primitive survival skills and wildlife tracking in South Africa, thus providing her with a unique perspective when making such an important decision as buying or selling a property. Her acute attention to detail and observation make her a reliable source of information for buyers and sellers.

Her outstanding professionalism and reputation for discretion make her a natural addition to The Skotak Group. Led by 12-year industry veteran, Brittany Skotak, The Skotak Group's all-encompassing knowledge of SW Florida's landscape and communities sets its team apart from its competitors. This knowledge and savvy ability to understand their client's needs make their team uniquely qualified to guide them through the complexities of a real estate transaction.

Nicole currently resides in Southwest Florida, where she fell in love with its incredibly diverse wildlife, biology and beaches, dining scene, historical culture, and strong sense of community. Nicole relishes evolving with her two teenage sons and spending time with friends in creative endeavors.


Naples Area Board Of Realtors
National Association of Realtors
#1 Team 2015, 2016, 2018, 2019, 2020, 2021 and 2022